Performing a program entitled Dialogue between the Traditional and the Modern, including folk and Chinese Opera works as well as contemporary works by both Chinese and Western composers such as Xie Wenhui and Victoria Bond, the Chinese Hua Xia Chamber Ensemble (pronounced HWA SHA) makes their Lincoln Center Debut at Alice Tully Hall on Monday, May 7 at 7:30pm. Tickets are $20 and are available at www.lincolncenter.org and at Alice Tully Hall, 1941 Broadway (65th Street between Broadway & Amsterdam Avenue); For more information, call 212 671 4050.
Founded in 1995, and currently touring the United States with performances in New York and Boston, the Chinese Hua Xia Chamber Ensemble of the China Conservatory has become one of the most dynamic and technically impressive chamber ensembles of China. Under the strong leadership of Professor Zhang Weiliang and Maestro Tsung Yeh, the ensemble has achieved international acclaim. Its musicians, who are mainly young conservatory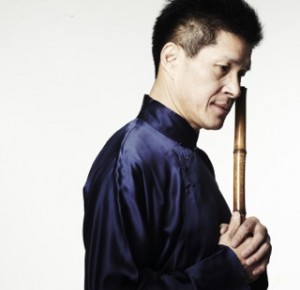 teachers, have won numerous instrumental competition awards in China and abroad. Their repertoire ranges from traditional Chinese folk music and Chinese opera music to contemporary Chinese and international classical music. The ensemble has recorded several CDs and has performed in the United States, France, Portugal, Australia, and in Asia and Africa. For this performance, the program will feature six world premieres commissioned by the ensemble for this US tour.
The Program includes:
Lang Tao Sha (Traditional)
Feng Qiu Huang, by Liu Qing (World Premiere)
Five Impressions, by Gao Ping (World Premiere)
Wild Geese in the Sandbank (Traditional)
Graceful, by Wang Dan Hong (World Premiere)
Nodes, by John Mallia (World Premiere)
Deep Night (Traditional Chinese Opera)
Less, but More, by Xie Wen Hui (World Premiere)
Bridge, by Victoria Bond (World Premiere arrangement for this ensemble)
Performers include: Huang Mei (guqin); Wang Yidong (Chinese percussion); Mark Baekbum Yee (cello); Chai Shuai (erxian & erhu); Qiu Ji (zheng); Ge Yong (pipa); Chen Yue (flute); Wu Huanghuang (yangqin); Huang Mei (ruan); Chen Yue (flute); Tomoya Aomori, Justin Doute (western percussion); Zhang Weiliang (xiao); Han Shi (violin), Eric Umble (clarinet), Sun Pei (piano). Tsung Yeh, conductor, Zhang Weiliang Artistic Director. Zhao Talimu, President of China Conservatory, serves as leader of this delegation.