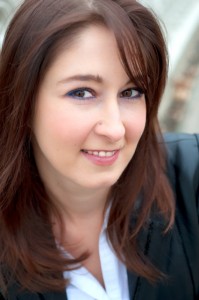 New York City based Ukrainian-born pianist Inesa Sinkevych will perform at the Pianoforte Foundation's ninth annual Schubertiade Chicago. This free festival of music composed and inspired by Franz Schubert will take place on Sunday, February 3, 2013 at the Fine Arts Building, 410 S. Michigan Ave from 11am to 4pm. Sinkevych will perform at 1pm, in studio 825 of the building.
PROGRAM (all works by Schubert):
Twelve German Dances, Op. 171, D. 790
Adagio in E Major, D. 612
Hungarian Melody, D. 817
Pianist Inesa Sinkevych's newest CD, Schubert Piano Works, featuring five works by Schubert –Twelve German Dances, Hungarian Melody in B Minor, Adagio in E Major, Impromptu in F Minor, and Sonata in A Major — is currently available on CDBaby, and  Amazon.com.
Over 70 performers will participate in this year's Schubertiade festival with the historic Fine Arts Building providing the perfect backdrop to recreate Schubert's legendary music soirées, where artists, musicians and enthusiasts alike came to relax and savor the company of like-minded friends. Audiences eagerly anticipate this event every year and the festival gathers crowds of up to 600 people. The program will feature a variety of solo and duo piano performances, string quartets, wind ensembles, lieder by solo and vocal ensembles, a jazz trio, a world premiere, lecture, food, art and more all happening simultaneously in four venues. For more information, contact marilyn@pianofortefoundation.org or by calling (312)291-0291 or visiting pianofortefoundation.org/schubertiade.
A laureate of the 12th Arthur Rubinstein International Piano Master Competition, Ukrainian-born pianist Inesa Sinkevych has also won first prizes in the Maria Canals International Piano Competition in Barcelona and at the Concurso Internacional de Piano Premio "Jaén" in Spain, as well as awards in the Minnesota International Yamaha Piano-e-Competition, the Vianna da Motta and the Porto international competitions in Portugal, the Casagrande International Competition in Italy, the Panama International Competition and the the Cidade del Ferrol and the Spanish Composers competitions in Spain. Inesa Sinkevych has been praised for her "intense, thrilling and sophisticated playing" (General-Anzeiger, Germany) and her "rich cantabile" (Ritmo, Spain). As soloist she has appeared with the Israel Philharmonic, the Minnesota Symphony, the Gulbenkian Orchestra of Lisbon, the Gran Canaria Philharmonic of Spain, the Porto Symphony of Portugal and the Tenerife Symphony of the Canary Islands. She has performed as recitalist, chamber player and orchestral soloist at the Mann Auditorium in Tel Aviv, the Purcell Room in London's Royal Festival Hall, the Minnesota's Orchestra Hall, the Palau de la Música Catalana in Barcelona, the Hong Kong City Hall and the Great Hall of the Centro Cultural de Belém in Lisbon. She has also performed at international summer festivals in France and Spain. Recent performances include appearances at Merkin Concert Hall in New York, Bar Harbor Music Festival, Dame Myra Hess Concert Series in Chicago and a tour of China that included performances in Shanghai, Beijing, Shenyang and Guangzhou. Inesa Sinkevych began her piano studies at the Kharkov Special Music School in her native Ukraine with Victor Makarov and later studied with Alexander Volkov at the Rubin Academy of Music in Tel Aviv. A scholarship from the America–Israel Cultural Foundation enabled her to further her studies with Solomon Mikowsky in the United States, where she received her Master of Music degree at the Chicago College of Performing Arts and her Doctor of Musical Arts degree at Manhattan School of Music. Ms. Sinkevych has been a member of the piano faculty at the Manhattan School of Music Preparatory Division since 2008. She has been recently appointed as Associate Teacher of Solomon Mikowsky at the school's College Division. www.inesasinkevych.com.