September 13, 2013
4:30 pm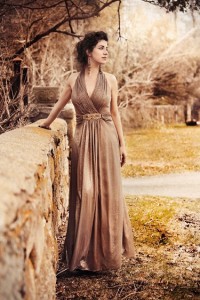 On Friday, September 13, Inna Faliks will perform an afternoon concert as part of the International Beethoven Project's Beethoven Festival LOVE 2013, presented by the International Beethoven Project. In addition to Beethoven's well regarded Piano Sonata No. 23 (Appassionata), Faliks will also play the composer's Polonaise, Op. 89 and Schumann's Davidsbündler, Op. 6. This will be Faliks's third year participating in the festival.
The concert will take place at Merit School of Music's Joy Faith Knapp Music Center (38 S. Peoria Street, Chicago), dubbed "Ludwig's Salon" during the course of this Festival, September 7-15. Ticket prices vary and students and children can receive free admission. For more information, please call (312)-772-5821 or email ibp@internationalbeethovenproject.com.
COMPLETE PROGRAM: 
FRIDAY, SEPTEMBER 13 AT 4:30 PM: THE STRINGS (HEART)
Beethoven, Polonaise, Op. 89/Sonata, Op. 57 (Appassionata)
Schumann, Davidsbündler, Op. 6
Called "adventurous" and "passionate" by The New Yorker, Ukrainian-born, New York City based pianist Inna Faliks has established herself as one of the most passionately committed, exciting and poetic artists of her generation. After acclaimed her teenage debuts at the Gilmore Festival and with the Chicago Symphony Orchestra, she has performed on many of the world's great stages, with numerous orchestras, in solo appearances, and with conductors such as Leonard Slatkin and Keith Lockhart. She recently appeared alongside British actress Lesley Nicol ("Mrs. Patmore" from Downton Abbey) in Nigel Hess's production of Admission: One Shilling, a staged tribute to the legendary Dame Myra Hess. Her critically acclaimed CD on MSR Classics, Sound of Verse, was released in 2009, featuring music of Boris Pasternak, Rachmaninoff and Ravel. Her discography also includes a recital recording for the Yamaha Disklavier library, and her new Beethoven recording will be out this year. Faliks recently joined the illustrious faculty of UCLA, Herb Albert School of Music, as Professor of Piano.